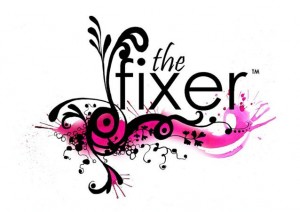 Leeds-based Lifestyle Management & Concierge Services company LMCS has announced a significant contract win with an exclusive Members Club in Glasgow, following a staggeringly-successful first year operating across the UK.
The company, founded by Yorkshire businesswoman Kimberley O'Callaghan, has recently won the deal to service more than 2,000 Members at Club 29 in central Glasgow, following a period of intense negotiations to deliver professional services to a range of premium-level Clients across Scotland from 01 September.
"The new Contract win, to deliver services to Members of Club 29 in Glasgow, represents an outstanding commendation of the level and quality of the offering we provide our Clients. 29 Glasgow are at the top of their game," commented Kimberley.
"The Club is one of the most prestigious in Scotland with a burgeoning Membership of more than 2,000 after only a year on the market. 29 offers the kind of luxurious surroundings and outstanding facilities usually seen in London, so to win the Contract to provide services to Members there has been a fantastic success for LCMS. It also puts our 2008 Scotland Franchise Programme on a firm platform.
29 Glasgow opened in August 2006, and was the winner of Scotland's Most Stylish Venue of the Year at the 2006 Scottish Style Awards. The Club has already been host to an array of exclusive and high-profile client events, including a Dinner with Tony Blair recently.
"The ethos of the Club sits very naturally with the style and delivery of our services for Clients at LMCS, so to be working in effective partnership with 29 Glasgow makes fantastic commercial sense," added Kimberley, who is planning to expand the Team across the North of England and into the Midlands during Autumn 2007.
"We will be offering special deals and discounts to 29 Glasgow Members, ranging from pay-as-you-go Lifestyle Management & Concierge services, to fixed-fee Programmes. This will assist these high-profile individuals with a range of services, including domestic arrangements, booking holidays, parties, birthdays and parties.
"The emphasis from LCMS over the last year has always been to offer a totally committed, dedicated and professional approach to Lifestyle Management and Concierge services for our Clients, who are usually too busy to look after the multitude of things we can manage for them – Members of 29 Glasgow sit very closely in our classic Client portfolio, and we will be assisting them in a number of ways. The relationship already established with 29 Management is excellent.
As one of the most dynamic businesswomen in the region, Kimberley is well-used to running a hectic schedule, and the company has been nominated for two business awards, following the rise and rise of the company's reputation across the UK.
"The Contract win and September 2007 roll-out represents a very special time in the development and continued growth of LCMS: following our recent re-brand from the original company name of Panik! To LCMS which more accurately reflects the core services of the company, the market has responded incredibly well as our operations have expanded across the UK in recent months," added Kimberley.
Not content with this, Kimberley was also involved with an 'Apprentice' style youth scheme running throughout York, and she also volunteers in Southern Africa each year, to assist and provide hands-on help with conservation and preservation of wildlife, as well as educating the local communities in the African sub-Continent.
Not one to rest on her laurels, Kimberley is further inspiring the LCMS Team as they prepare to service the requirements of the 29 Glasgow club, as well as looking to suitable Franchise Partners to assist in the company's planned expansion.
"The Glasgow Contract places LMCS firmly in the hearts and minds of some of the most dynamic and high-profile members of the Scottish community, although we have been delivering services for Clients across Scotland for some time now, and know the country extremely well – this was undoubtedly one of the major factors in the Management of 29 Glasgow's decision to appoint us to take care of their valued Members with them in coming months", concluded Kimberley.
"Kimberley and the outstanding Team at LMCS impressed us from the first meeting, and we are delighted to be working with them in servicing our rapidly-expanding list of exclusive Clients at 29. It is a perfectly-matched commercial partnership for all parties," added 29 Glasgow's Corporate Sales & Events Manager Michelle Mooney.
FOR FURTHER INFORMATION: Please contact panik marketing on www.panikmarketing.com
Log onto www.lm-cs.com for further company details and information.
PHOTO CAPTION: LMCS Managing Director Kimberley O'Callaghan (34), who launched the lifestyle management and concierge business last year, announcing a significant contract win with Glasgow-based exclusive Members' Club 29: LMCS will be helping to service more than 2,000 Club members' requirements across Scotland.
NOTES TO EDITORS:
Lifestyle Management & Concierge Services Limited (LMCS) are one of the UK's fastest-growing companies, providing Lifestyle Management & Concierge Services. Recently nominated for New Business of the Year by York Press Awards 2007.
The company has established an enviable reputation in the marketplace, as well as forging ahead with a rigorous and challenging Franchise programme, that has attracted interest and demand in the North of England to date. Watch this space!
For further information on the Glasgow Club, visit www.29glasgow.com for details