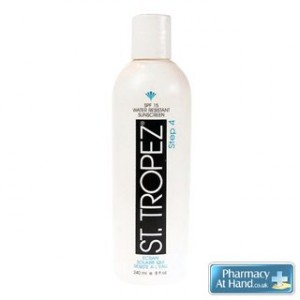 Pharmacy at Hand would like to announce the launch of their newly designed online pharmacy website; in response to customer feedback we have made certain improvement that will enhance your shopping experience.
If you are jetting away on holiday this year make sure you check out our selection of high quality sun care product all at reduced prices.
St Tropez Sunscreen SPF 15. RRP= £16.00. OUR PRICE= £13.49
Vichy Capital Soleil SPF 20 Body Spray. RRP=£13.00. OUR PRICE= £10.95
Vichy Capital Soleil Hydrating After Sun. RRP= £10.00. OUR PRICE = £8.49
Piz Buin SPF 30 Tan Intensifier Sun Spray. RRP= £16.00. OUR PRICE = £6.99
For further details visit http://www.pharmacyathand.co.uk.