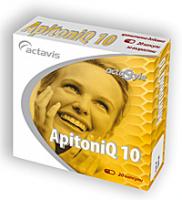 Actavis in Bulgaria has launched a record 29 products so far this year.
Generic pharmaceutical company Actavis has launched 29 new products in Bulgaria during the first three months of the year.
The company plans to launch a total of 43 new products in Bulgaria during 2008.
The newly launched products include Fosinopril HCT (cardiovascular) and Lisinopril HCT (cardiovascular), both of which were first to market in Bulgaria.
Actavis also released Sertraline (antidepressant), Bicalutamide (oncology) and Irinotecan (oncology), which has also recently marketed in the US.
Of the 29 products, 23 are nutritional supplements (ActaVit® vitamins; Doctor Mom and ActaStyle dietary supplements) and products from the Decubal cosmetics line.
Actavis is a leading generic pharmaceutical company which specialises in the development, manufacture and sale of generic pharmaceuticals. Based in Iceland, the company has operations in 40 countries and 11,000 employees.
For more information on Actavis in Bulgaria visit www.actavis.bg