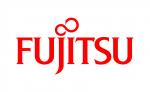 Fujitsu Services in Finland has won a contract to implement a SAP production system for Berner Ltd.
Helsinki (eNewsWire) 29 January 2008 – Fujitsu Services, a leading European IT services provider, has concluded a deal with Finnish company Berner Ltd to expand its existing SAP system to also cover production operations.
Berner, which has four production facilities in Finland, is a trading company with a wide range of operations including import, manufacturing and marketing. The company is expanding in the Baltic region, particularly in Sweden and Estonia where its subsidiaries are located.
Berner has previously used SAP based financial and payroll management systems. The company's SAP system will now also include production planning and management of the facilities, procurement management, inventory management, quality management, product development, sales operations and product cost accounting.
Hannu Raiskio, Berner Administrative Director, said:"Selecting a supplier was clear-cut and easy. Fujitsu came forward with the most convincing expertise and project management procedure. Fujitsu also has wide-ranging expertise in other areas of IT infrastructure management, which offers us interesting prospects for developing our IT strategy in the future."
Fujitsu Services is one of the leading IT services companies in Finland and the Baltic and offers IT infrastructure management as part of a wide range of IT solutions. The ICT services company has customers in both the private and public sectors and employs 2,300 people in the region. Fujitsu Services Oy in Finland is part of the global Fujitsu Group, and with a network of 160,000 employees in 70 countries, is one of the largest IT services providers in the world
Visit the Fujitsu Finland website for further information on IT services in Finland and the Baltic.
Contact:
Satu Pelttari
Fujitsu Services Finland
Tel. + 358 45 7880 9624
satu.pelttari@fi.fujitsu.com