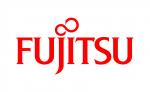 Research by Fujitsu Services reveals a growing trend to shop online with more than 70 percent of shoppers favouring the convenience of online purchases.
London (eNewsWire)10 December 2007 – A growing number of consumers are now adopting the Internet as their preferred means of shopping, with the vast majority indicating they will shop for many of their goods online in the future.
This spells bad news for the high street retailer which stands to increasingly lose out to their online competitors. And although the majority of shoppers still like a fun day out among the Christmas atmosphere of 'real' shops, there is a growing trend to move online.
The recent survey, which was conducted among 2,500 respondents by OnePoll on behalf of Fujitsu Services, revealed that 53 per cent of shoppers intend to buy up to half of their Christmas gifts on the Internet this festive season.
"With the Internet creating increasingly convenience hungry consumers, high street retailers need to adapt their offering and focus on the customer experience in order to continue to attract Christmas shoppers" says to Sarah Kellett, retail industry consultant at Fujitsu Services.
"Customers are finding their own balance between the convenience of online versus the experience that they get by going to a shop,"added Kellett. "Retailers need to look at how their shopping channels fit into this balance and adapt to the new world of retailing. This includes enabling people to interact with products, providing an 'in-store theatre' experience to create a Christmassy atmosphere and ensuring staff are knowledgeable about the products on offer."
It is unlikely however that the high street retailer will ever lose out to online shopping completely. There is still a lack of confidence in online shopping with 63 per cent expressing dissatisfaction over the inability to touch and feel the product, and almost half concerned about delivery in time for Christmas day. Other factors that are discouraging shoppers from getting out include; crowds (86 per cent) and queues (76 per cent).
Fujitsu Services is a leading European IT services company that provides IT solutions to a range of private and public customers across Europe, including retail, financial services, healthcare and government. With headquarters in London, Fujitsu Services employs over 19,000 people in 20 countries and has an annual turnover of £2.46 billion (€3.59 billion).
For the full report visit the Fujitsu Services website at: www.uk.fujitsu.com
Contact:
Graham Goulden
Fujitsu Services
Tel: + 44 (0) 870 234 9568
graham.goulden@uk.fujitsu.com