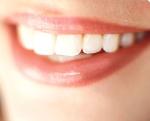 The Graham Roy Dental Care Practice in Anglesey, North Wales is run by experienced dentists offering various services and treatments including crowns, dentures, root canal and white fillings for those living in North Wales and the Anglesey area.
The dentist practice in Anglesey provides additional services including implants, Invisalign® and cosmetic procedures such as teeth whitening and veneers. Furthermore, the practice also offers a DPAS Maintenance scheme, Corporate schemes available on request, and Dental Finance including 0% subject to status.
The North Wales dentist provides high quality dental care and a first class service, supported by an efficient, highly focused and friendly dental team.
The staff at the Graham Roy Dental Care Practice is passionate about offering information with the aim of making every patient's visit to the practice a relaxed and anxiety-free experience.
For more information about the dentist in Anglesey, North Wales or to find a local dentist, visit www.jameshull.co.uk. For further enquiries and bookings, see the contact details below:
Graham Roy Dental Care
5 Askew Street,
Menai Bridge,
Anglesey,
LL59 5EG
Tel: 01248 848384
Fax: 01248 715326
Opening hours:
Monday 0830-1700
Tuesday 0830-1700
Wednesday 0830-1700
Thursday 0830-1700
Friday 0830-1630