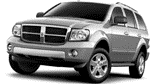 Icelandic car hire company Reykjavik Rent a Car offers high quality new cars at low prices, making them one of the fastest growing car hire companies in Iceland.
Visiting Iceland is cheaper now than it has been for many years, due to the favourable exchange rate of the Icelandic krona; but some things still cost more than you might imagine. Cara rental is among them.
Reykjavik Rent a Car set out to change that by offering cheap hire cars in Iceland. Saving money with RRaC does not mean skimping on quality though.
All Reykjavik Rent a Cars are excellently maintained, nearly new top brand cars.
The cheapest Iceland car rental option is the economical Smart ForTwo – the ideal city car which runs forever on the merest cupful of petrol.
As well as the Smart, Reykjavik Rent a Car also offers a large selection of different 4×4 vehicles. The wild Icelandic landscape and often poor road surfaces make a large car more than simply a luxury.
Reykjavik Rent a Car has quickly gained a reputation as the best car hire company for budget conscious travellers in Iceland. The rapidly expanding company runs a comprehensive fleet of high specification nearly new vehicles and hires them out at unbeatable prices.
Despite offering such competitive car rental in Iceland, Reykjavik Rent a Car still offers an excellent level of service because it remains a family run business which interacts personally with its customers. They're friendly too!
Reykjavik Rent a Car rental cars can be picked up at the airport, or conveniently delivered to addresses in Reykjavik – although those wishing to pay the company's offices a visit are also very welcome to pick up their cars in person.
For further information on how to drive round Iceland in a high quality, low price hire car, visit www.reykjavikrentacar.is.